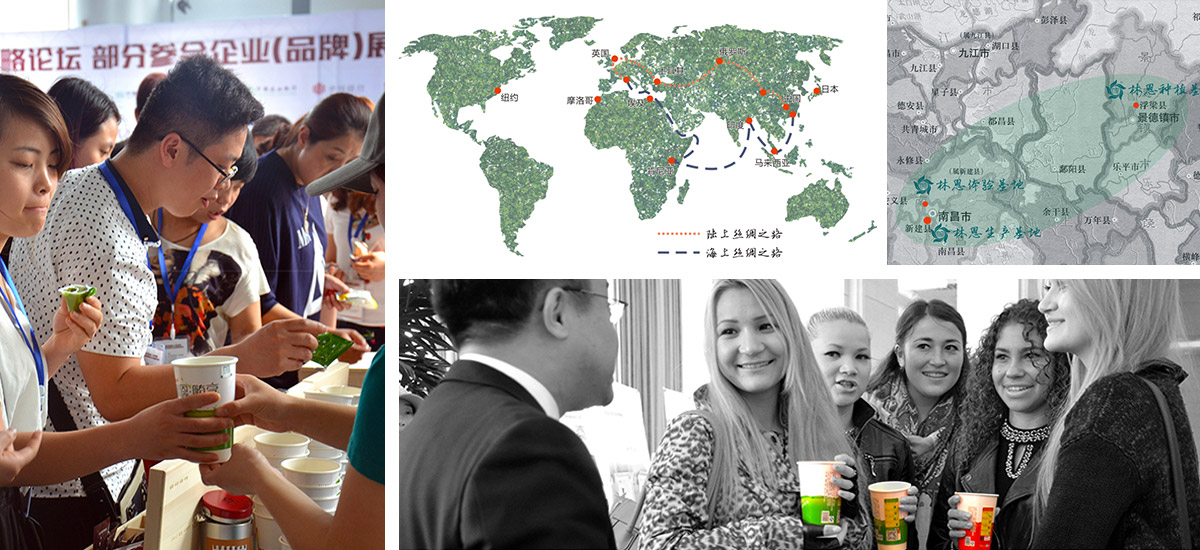 Enjoy your tea slowly and enjoy your heart.
Our enterprise is consisted of RIANTEA Ltd, Riantea Gallery and Chunlei teahouse.
The products in clude three series: Riantea business gift tea for domestic high - end consumers Time-honord brand -Chunlei Brand Jasmine
Green Tea series for folks and Ahmad English trditional black tea for stylish white-collars.
Now we have set up direct-sale stores and franchise stores in Jiangxi province.Our products are also available in Raibow department store,
Parkson shopping mall and Sinopec Group Easyjoy supermarket.
Inoversea market.more than one hundred kinds of our products are sold in over 20 countries and reginons and these products enjoy goood reputation all over the world.